A common method for enrolling participants is by providing them with a QR code, 6-digit code, or unique project enrollment link. This approach is best when you wish to target participants for enrollment. So long as participants have a way to access this information, they will be able to find and enroll in your project. For additional enrollment methods, please review the enrollment overview.
Table of Contents
Enabling Enrollment by Code
By default, enrollment by code is enabled, which can be managed from enrollment settings. To review settings:
From your project dashboard, select "Enrollment Survey" or click the "Enrollment Settings" tab.

On the Enrollment tab, check or uncheck the box for "Allow Enrollment via Code."

Below, you'll find your QR code, 6-digit code, as well as "Join URL," all of which can be used by participants or yourself to enroll in the project.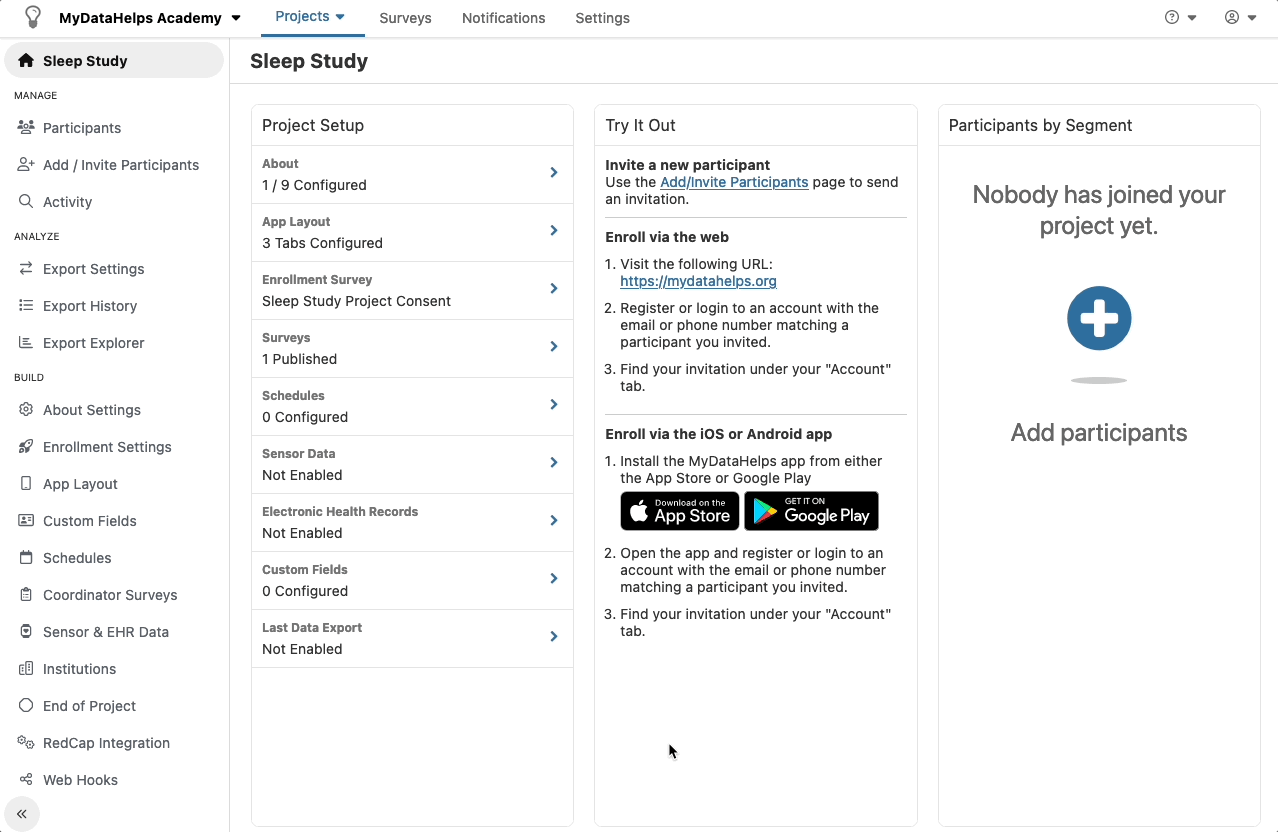 Double-check the "Enable for Platforms" on your Enrollment settings. You'll want to be mindful of the platforms by which participants might wish to use the code or link. For example, a QR code isn't terribly useful if your project will be web only, since most people scan QR codes using an iOS or Android device.
Enrolling by Code
Now that you've determined you'd like to enroll by code, you'll want to share the enrollment information with participants. From your project dashboard, you can quickly access the join URL, 6-digit code, and QR code.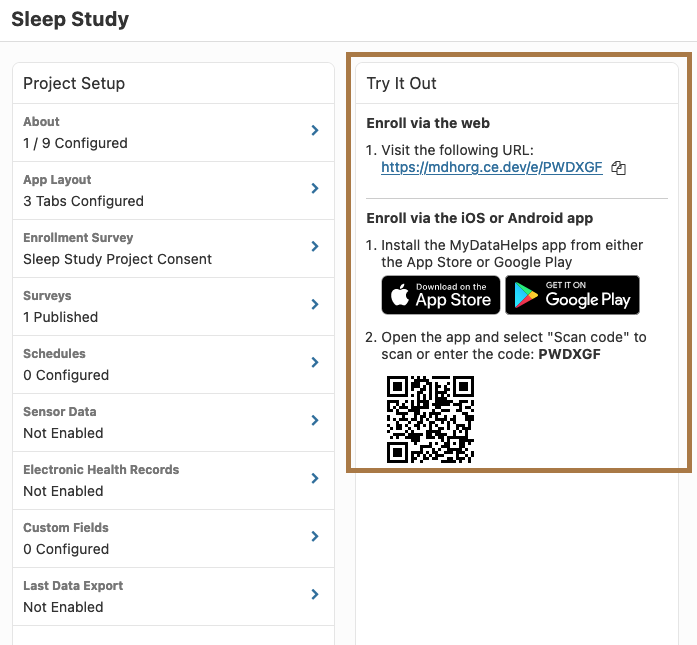 The URL will bring users to a page where they'll be prompted to create a MyDataHelps account or sign-in and then enroll in your project using your enrollment survey. Alternatively, they might download the MyDataHelps app from the Apple App Store or Google Play Store, and then select "Scan code" to either scan the QR code or manually enter the 6-digit code.