For certain projects, allowing MyDataHelps users to find your project via search is productive to meeting enrollment targets. This approach is generally best for larger projects where many people would be eligible. By enabling enrollment by search, MyDataHelps users can search for and join your project right from the app. For additional enrollment methods, please review the Enrollment Overview article.
Table of Contents
Enabling Enrollment by Search
From your project dashboard, select "Enrollment Survey" or click the "Enrollment Settings" tab.

On the Enrollment tab, check the box for "Show in Search." (Requires Enrollment via Code)

You cannot enable your project to be public without CareEvolution's approval. Please contact us if you are interested in publicly listing your project.
You also have the option to still require an identifier, which means they would need to know a participant identifier before they could join the project. You can check the "Requires Identifier Validation" box on the Enrollment tab.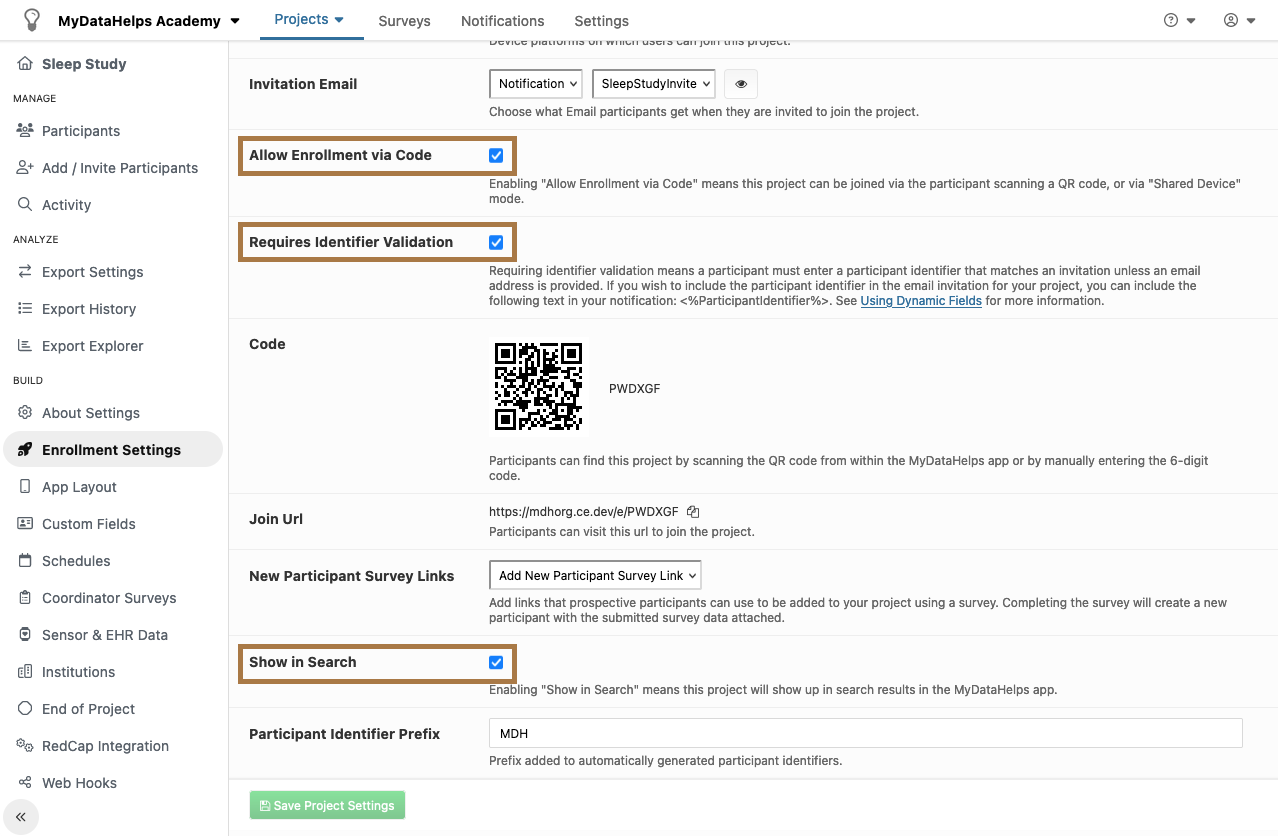 Enrolling by Search
From a participant's Account tab within the app, they can select "Search for a Project," which will immediately bring up a list of publicly listed projects for them to join. From there, they can search across the public projects and select yours to join. If you require identifier validation, they'll be prompted to provide a participant identifier prior to joining.