The Connect EHR step allows participants to connect their electronic health records (EHRs) to a project in MyDataHelps.
The connect EHR step type does not have an "optional" setting. We recommend adding a question step prior to all connect EHR steps to ask if the participant wants to connect their EHR, and enable navigation rules to skip the step if the participant does not want to connect their EHR. If the participant's EHR is not in our list of plans and providers, they may select the "Back" button to return to the initial step, as shown below.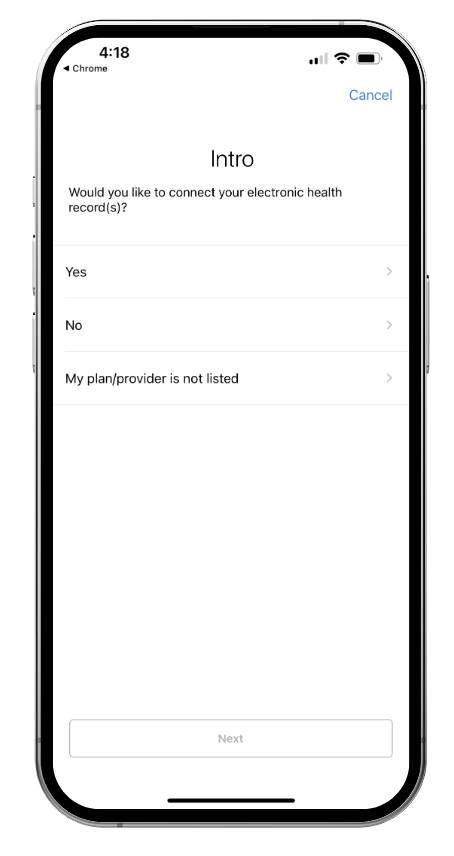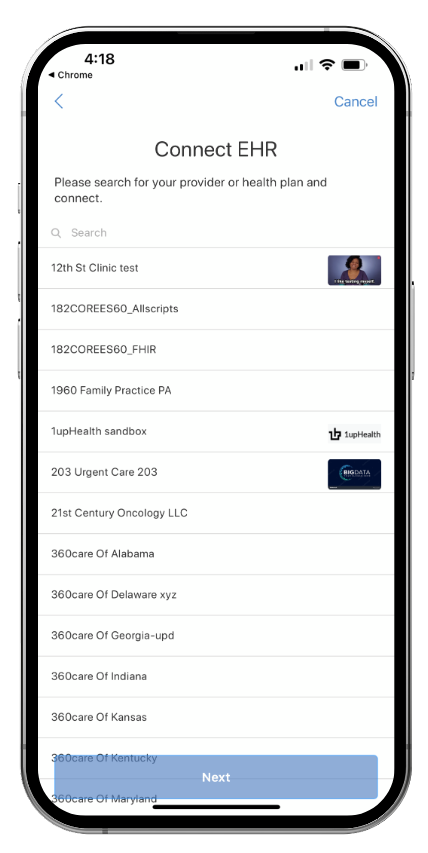 | Property | Function | Examples |
| --- | --- | --- |
| Title | The large text displayed at the top. | Connect Your EHR |
| Text | The smaller descriptive text below the title. | Search for your provider or health plan to share your health records with us. |
| Next Button Text | Adjust the button at the end of the step. | Next, Submit, Done |
You must enable EHR data in your project in order to use this step type. See the Electronic Health Record (EHR) Data article for more information.