The Connect Device step type allows participants to connect their Fitbit, Garmin, or Omron device to a project in MyDataHelps. Connect one device per step.
The connect device step type does not have an "optional" setting. We recommend adding a question step prior to all connect device steps to ask if the participant wants to connect a device, and enable navigation rules to skip the step if the participant does not want to connect a device.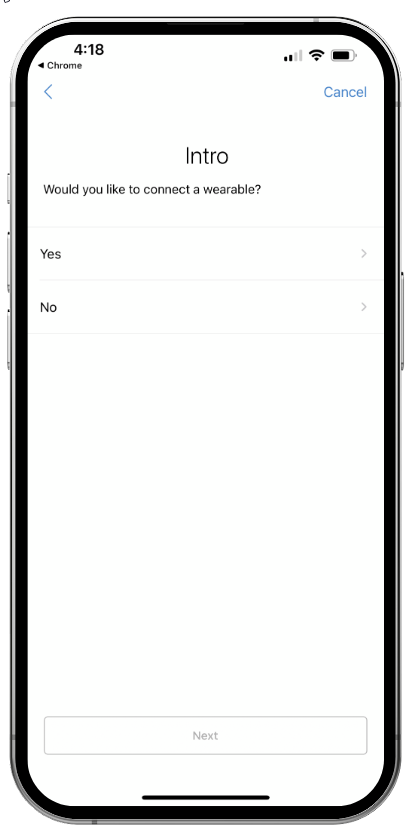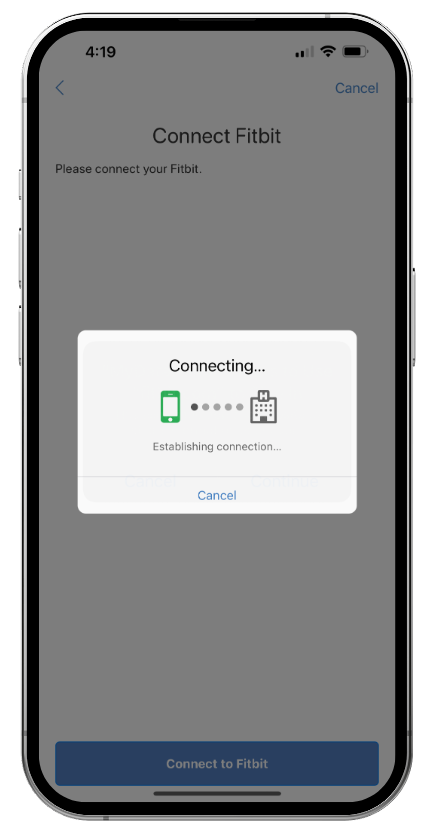 | Property | Function | Examples |
| --- | --- | --- |
| Title | The large text displayed at the top. | Share Your Steps |
| Text | The smaller descriptive text below the title. | Please connect your Fitbit device here. |
| Device Type | The type of device a user is able to connect (one device type per step). | Fitbit, Garmin, Omron |
You must enable sensor data collection in your project in order to use this step type. See the Collecting Sensor Data article for more information.
Other Sensor Data Collection Methods
The Connect Device step type does not apply to Apple Health or Google Fit. To learn about other ways to encourage participants to connect their devices, as well as Apple Health or Google Fit, see the Participants Enabling Sensor Data Collection article.