Start by navigating to either the home screen or the surveys screen. Enter a survey name where it says "New Survey Name" and click "Add Survey."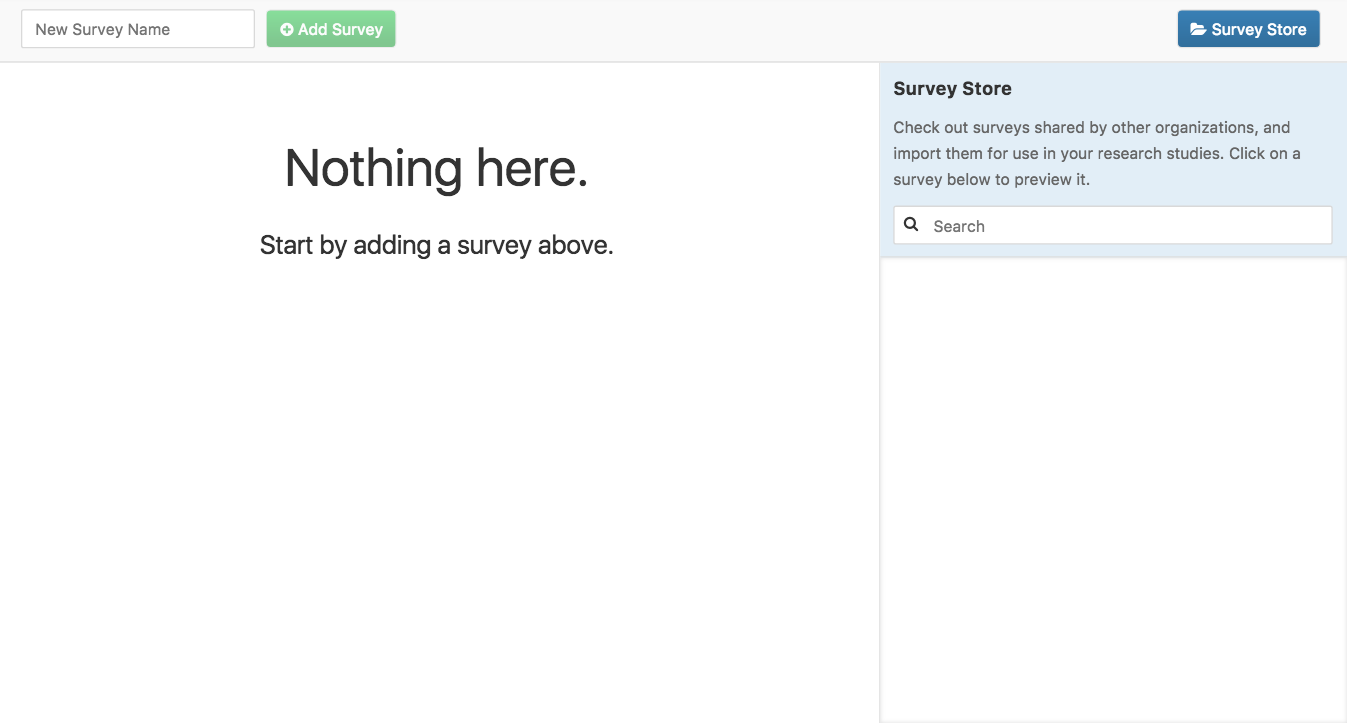 You will arrive at the survey editor where you can begin creating the survey content.
Selecting a Survey Type
The first thing you may see when setting up a new survey is the survey type drop-down on the top left of the editor. Most surveys that you will create will probably be "Standard Surveys," but, in some cases, you may also want to deliver an active task.

Adding Steps (for Standard Surveys)
Surveys are simply a series of steps that are presented to the user. By default, they are presented in sequential order, but you can add branching rules to skip steps depending on the participant's answers.
If you are creating a standard survey, begin by clicking "Add Step" to add a step to your survey. Select "Step Type" on the right to select from question steps, instruction steps, consent steps, and more.
For each question in a question or form step, MyDataHelps supports various answer formats.
When you make changes to the step properties on the right, you will see the changes immediately reflected in the preview view in the middle of the screen.
For simple surveys, the "Try It Out" button will let you test your survey without collecting any data. See Testing Projects and Surveys for more advanced testing options.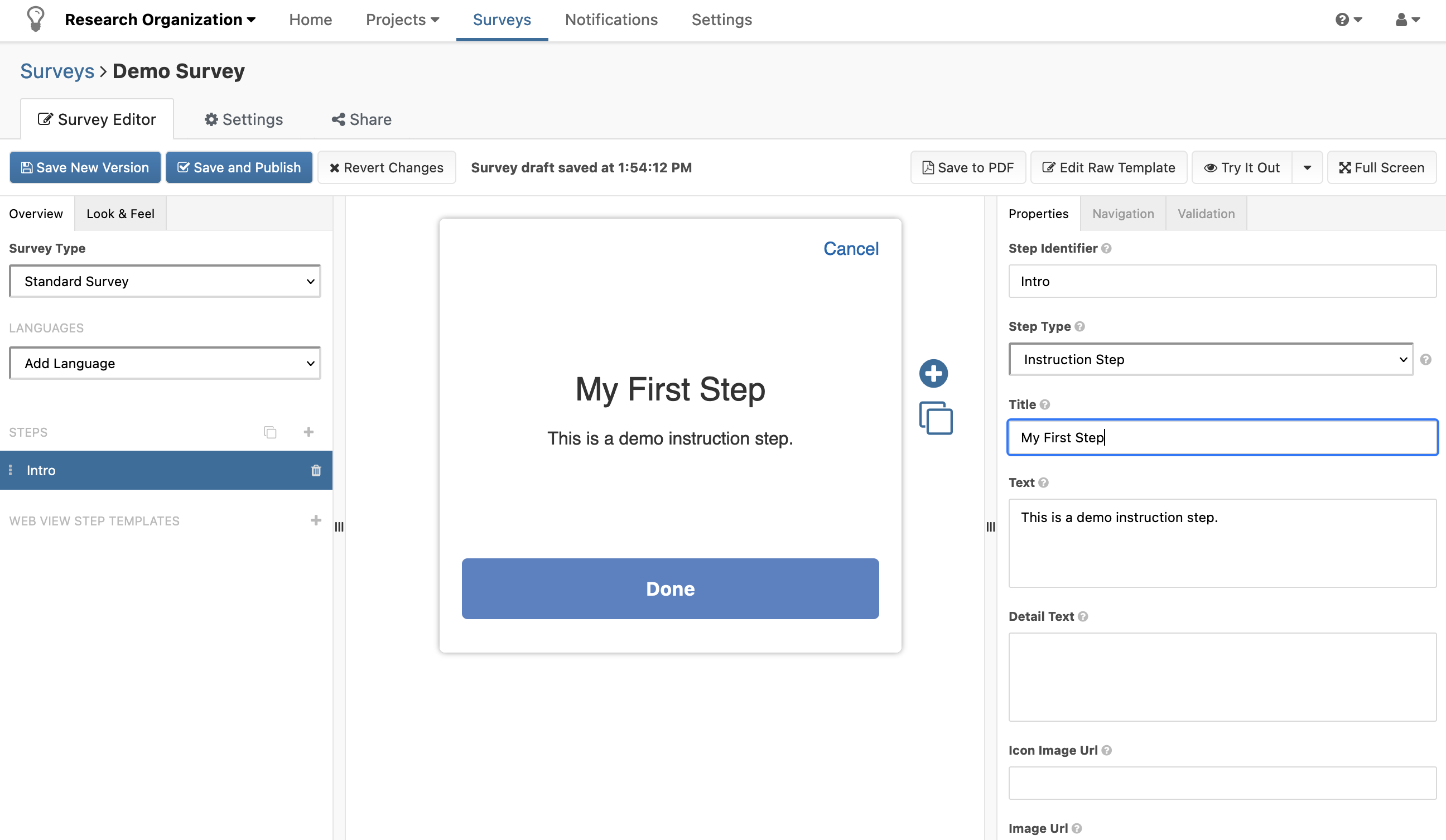 Identifiers
For each step or form item (for a form step) you create, it's important to use a meaningful identifier. The identifier is the key by which the data for the step will be stored. For instance, if you have a question with the identifier of "SMOKING_LASTYEAR" the result of that question will be stored in a variable called SMOKING_LASTYEAR.
Versioning, Saving, and Publishing
Refer to our survey versioning & publishing article for more information.