Table of Contents
Creating a Project
When you create an organization, you will also be prompted to name the first project. Upon creation, you will be taken to the project dashboard, where you can navigate to various project settings, try out your project, or add participants and segments.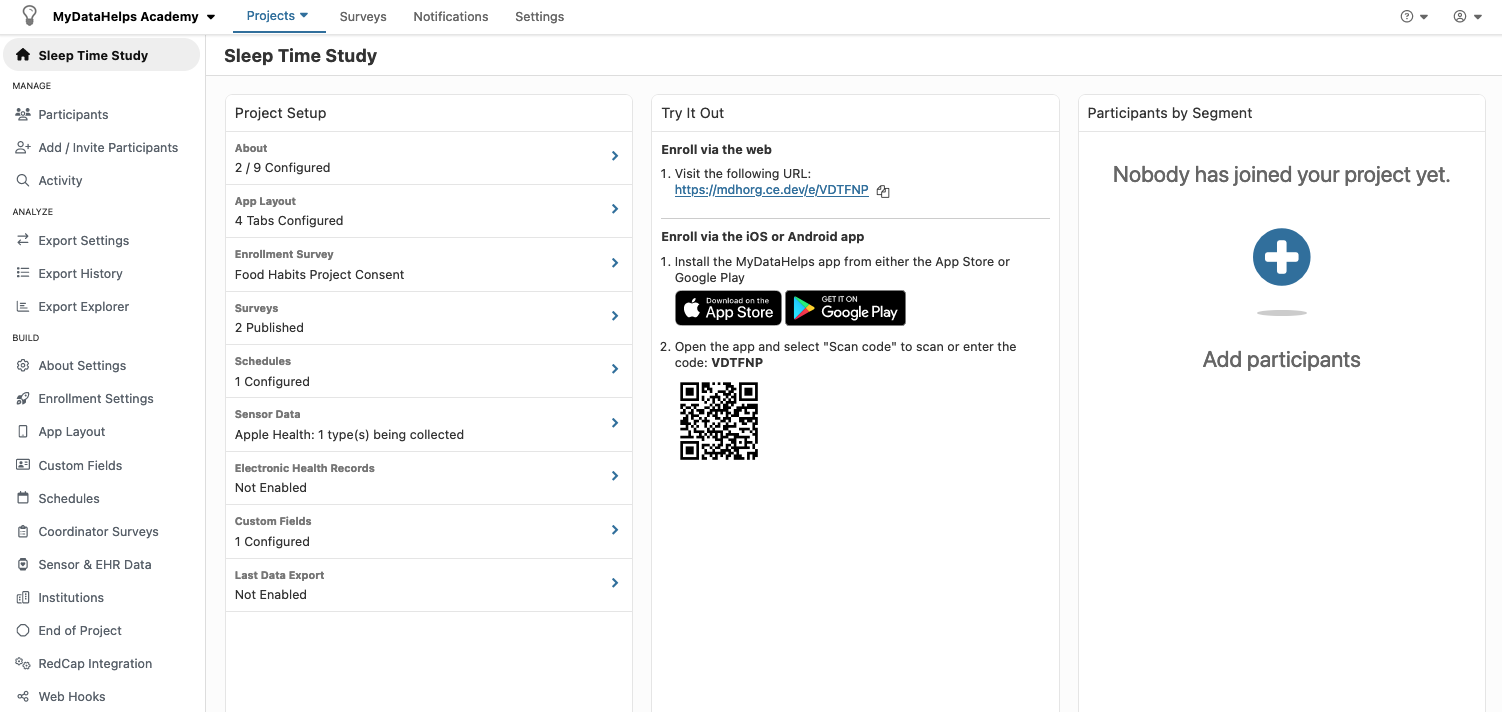 If you wish to create another project, simply go to the projects tab on the top navigation bar, enter a project name, and click Add Project. This name will not be displayed to participants—you can set up a display name later.

Renaming a Project
Once you have created a project, you are able to rename the project. To do so, you will need to navigate to the About Settings tab on the sidebar.
On the About Settings tab, the project can be renamed by editing "Name." This is an internal name for your project. If you wish to change the participant-facing project name, edit the "Display Name."