After you've published a survey, you can share your survey with the wider community of researchers using MyDataHelps Designer's survey library.
After clicking on a survey, go to the "Share" tab: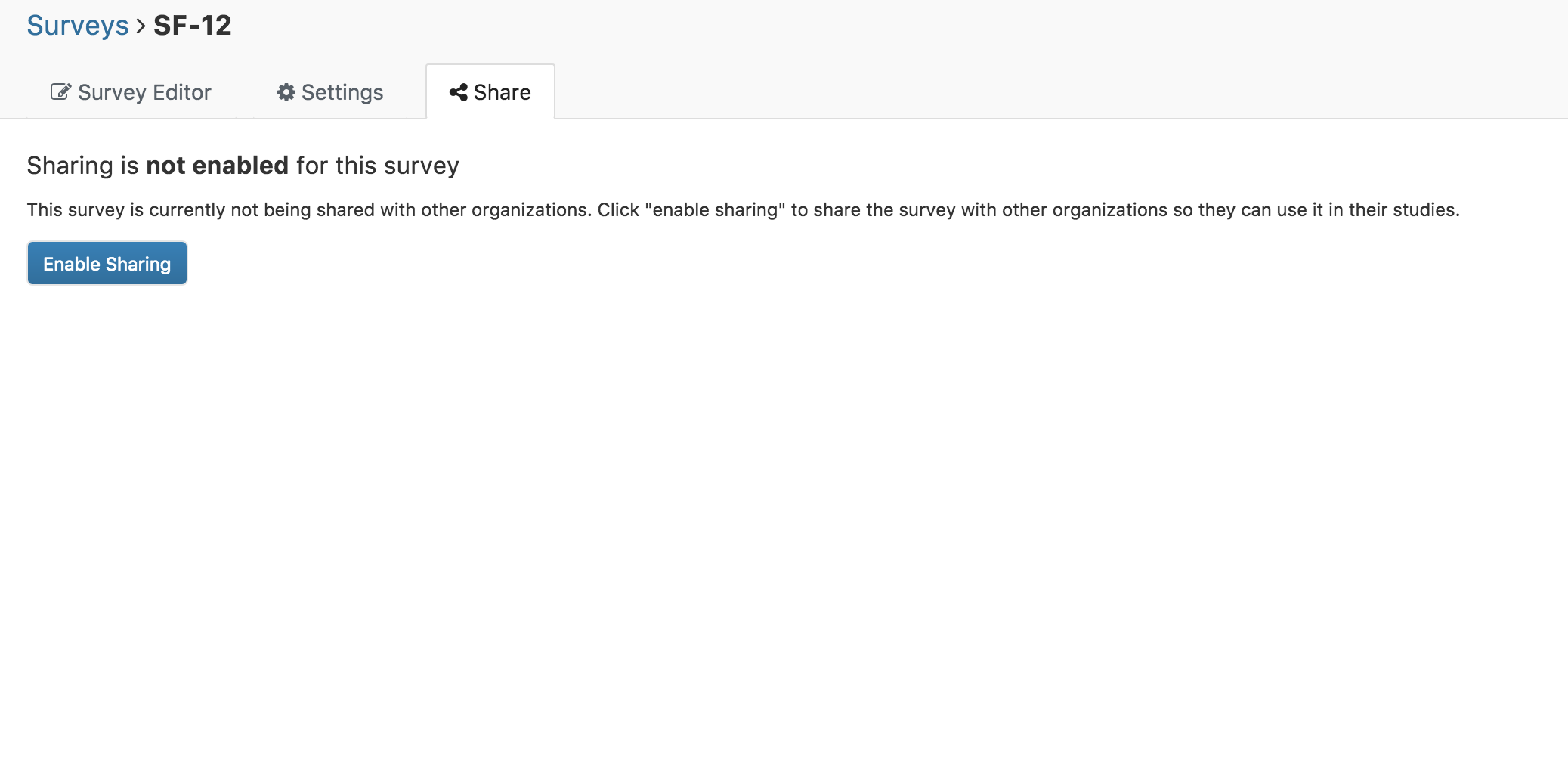 Clicking the "Enable Sharing" button will prompt you to agree to some terms (essentially that you have the rights to share the content) and enter some additional information about your survey. Once you have shared your survey, it will immediately become available in the MyDataHelps survey library for others to import.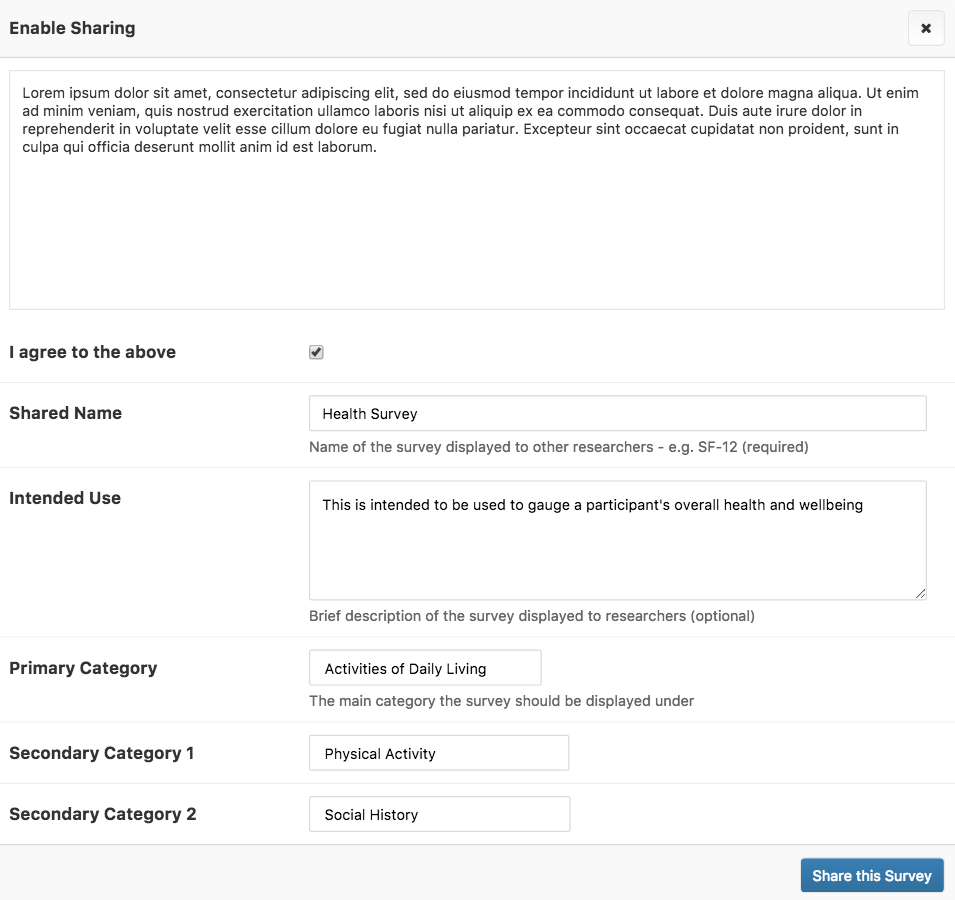 You can stop sharing your survey at any time by going to the "Share" tab and clicking "Stop sharing." Note that anyone who has already imported your survey will be unaffected—they will "keep" the version of the survey they have imported.
The published version of your survey is what will be shared in the MyDataHelps survey library. The version history for your survey is not included when you share a survey in the MyDatahelps survey library.