When editing a survey, you can click the "Edit Raw Template" button to view the actual JSON for the survey.

This outlines the structure and design of the survey and enables you to edit it manually. In some cases it may be quicker to edit the JSON directly. You can also copy and paste this JSON to send it to a colleague via email: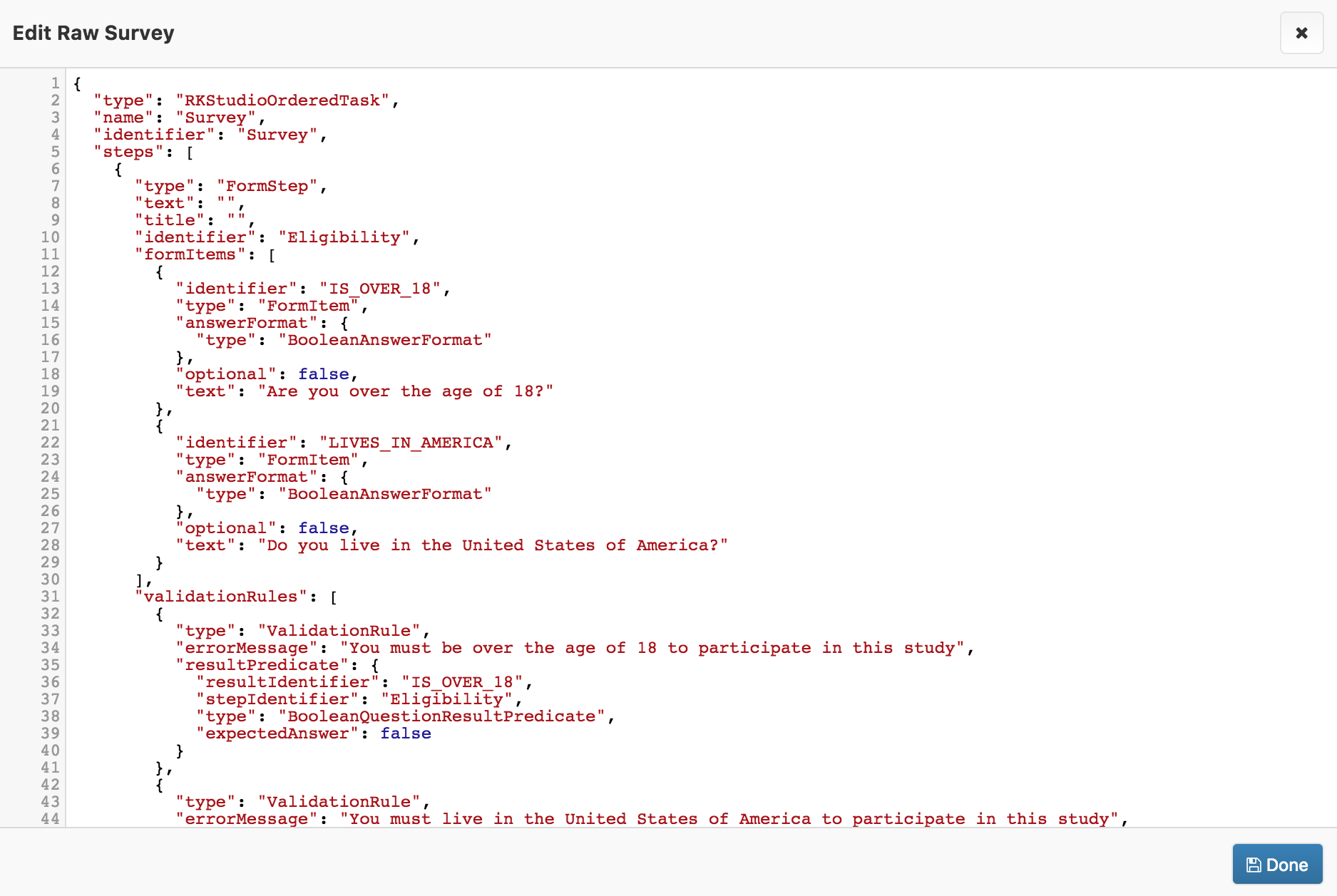 You will be unable to save your changes if there are any errors in the JSON markup.