You can view results of completed surveys from a specific participant on the Participants screen. From here, you can save both completed surveys and blank surveys to a PDF file for your records, or print them using any PDF viewer application.
Table of Contents
Viewing and Printing Participant Results
You can view and save a single participant's results to a survey from the participant viewer.
Select the "Participants" tab from the project settings screen.
Select a participant.
Select "Survey Results."
Select a survey.
Click the "Hide Step Information" for a more condensed view of the survey results.
Click "Save to PDF."
This will generate a PDF file containing the survey results.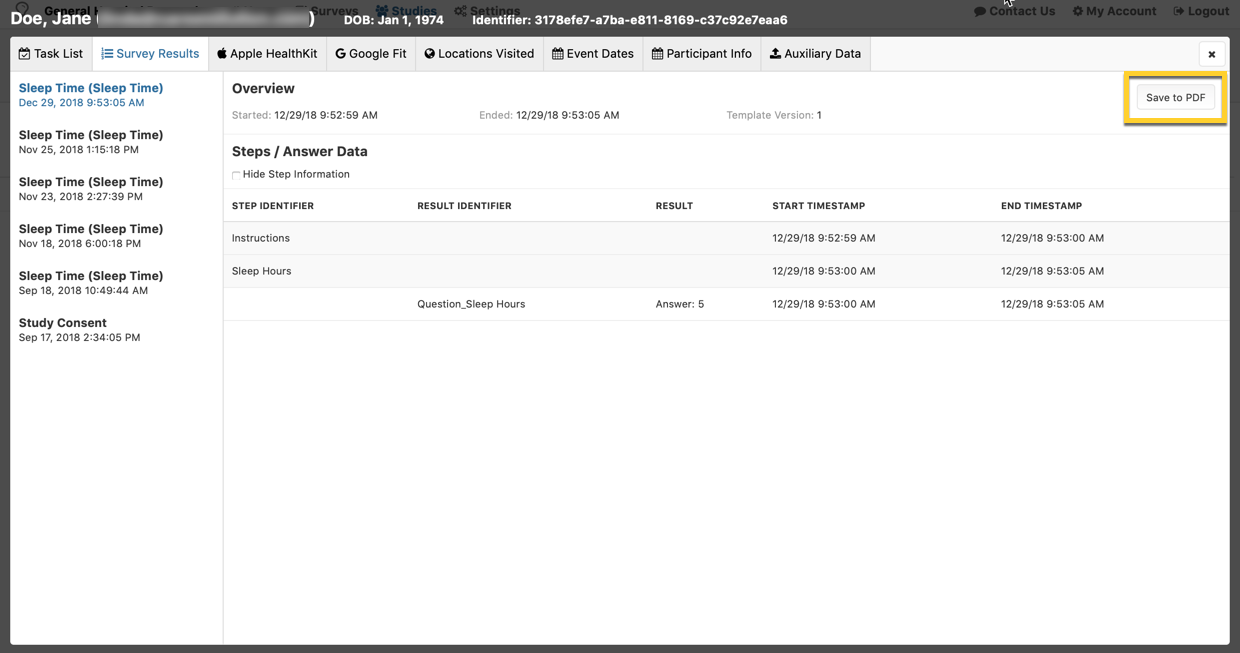 Printing Blank Surveys
You can also print a blank copy of your surveys to archive or review offline.
Open the survey for editing.
Click the "Save to PDF" button.
This will save a PDF of the blank survey, which you can save to disk.