A question step allows you to present a single question to the user.
If you would like to present multiple questions on the same step, you should instead use a Form Step.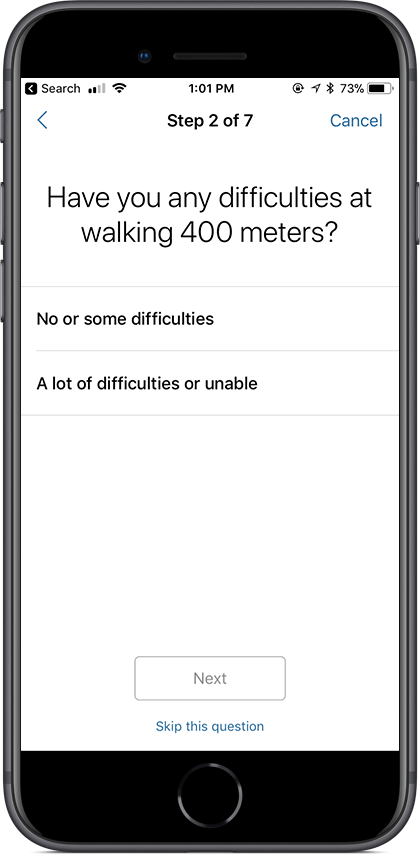 Property
Function
Examples
Title
The large text displayed at the top.
How much pain are you in right now?
Text
The smaller descriptive text below the title.
Indicate using the scale below.
Optional
Whether the step is optional. If a step is optional, a "skip" button will appear at the bottom of the step and the user will not be required to answer the question.
Yes
No
Answer Format
How you would like the person to answer the question. Different answer formats have additional options. See Answer Formats.

Text Choice


Date

Scale (Discrete)

Next Button Text
Overrides the default text used for the "Next" button.

Get Started, Proceed, Learn More, Join Now, etc.

Footnote

Optional note that appears at the bottom of the step. Supports Markdown formatting.

Conditions may apply.