The scale answer format displays a scale to the participant for them to select a value in a range. For instance, it is useful to assess things like pain scores, instead of having to present a text choice to the participant.
The discrete scale only allows the participant to choose a value that is divisible by the step value.
If you need a scale without discrete steps, try the Continuous Scale answer format.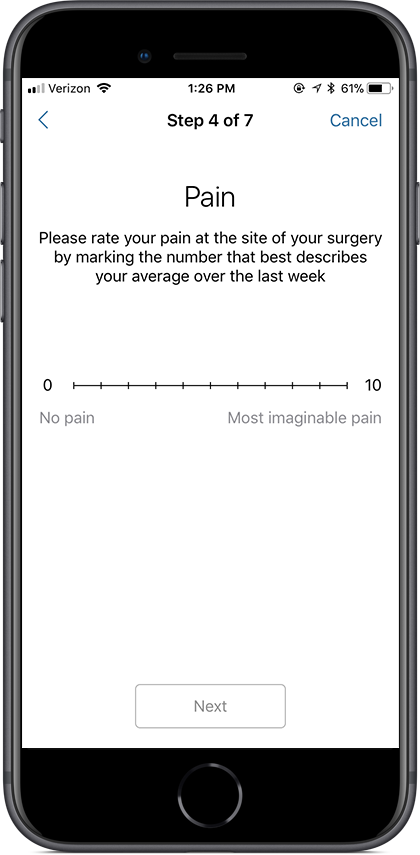 Property
Function
Examples
Minimum Value
The lower bound of the scale.
0
Minimum Value Description
A label to describe the minimum value of the scale.
No pain
Maximum Value
The upper bound of the scale.
10
Maximum Value Description
A label to describe the maximum value of the scale.
Most imaginable pain
Step
The size of each discrete offset on the scale.
1, .1
Default Value
The default value for the scale.
5
Vertical
Indication of whether the scale should be oriented vertically.
Yes
No