If a participant has joined multiple projects, they can only view one project at a time in the MyDataHelps app. For example, selecting "Tasks" will only show tasks from the currently selected project, and dashboards will only include data for that project.
The project bar near the bottom of the screen shows which project is currently selected.
The project bar will not appear if the participant is only enrolled in a single project.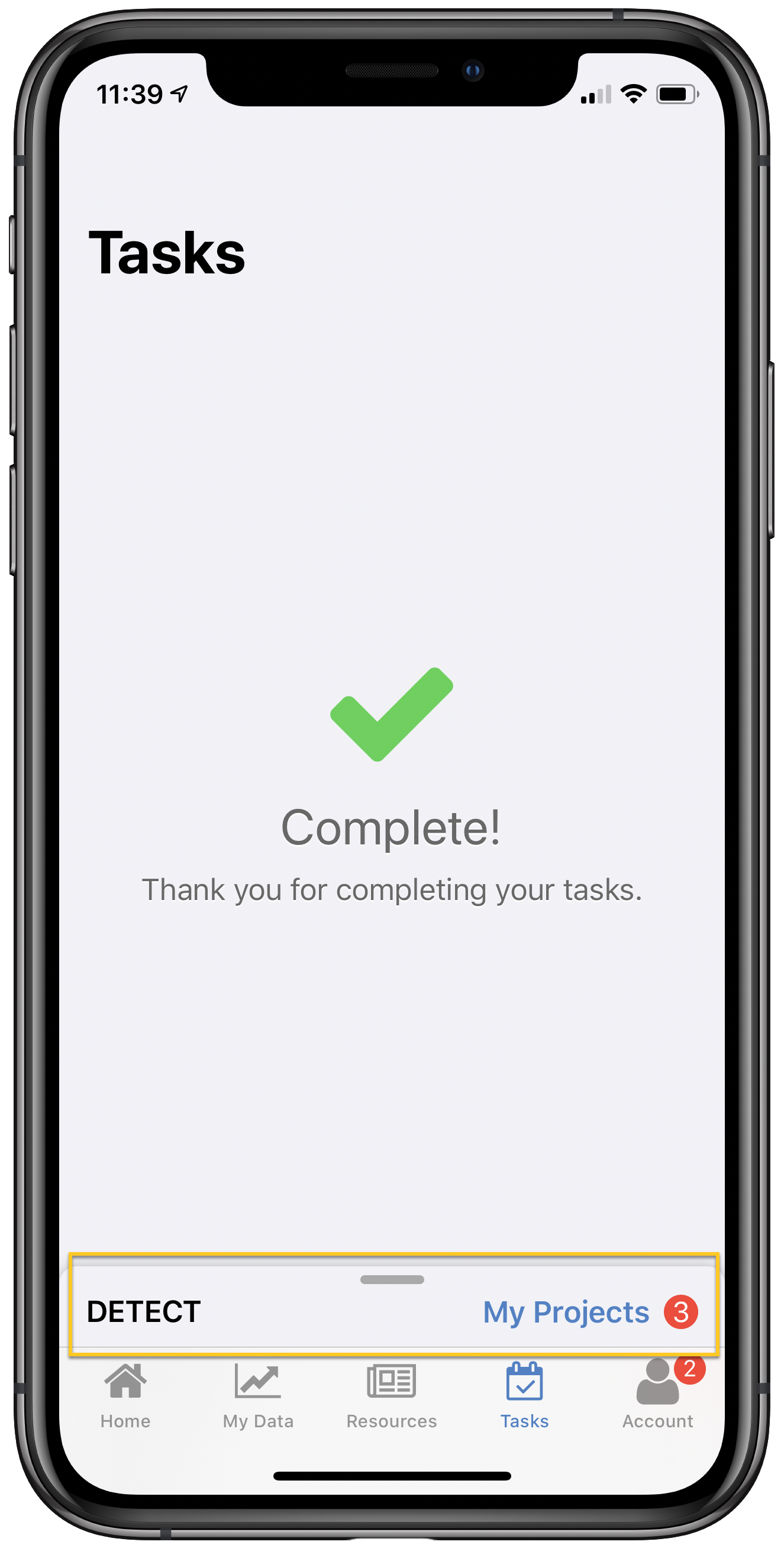 To switch which project is currently selected:
Select the project bar to view all of the participant's projects.
Select the desired project.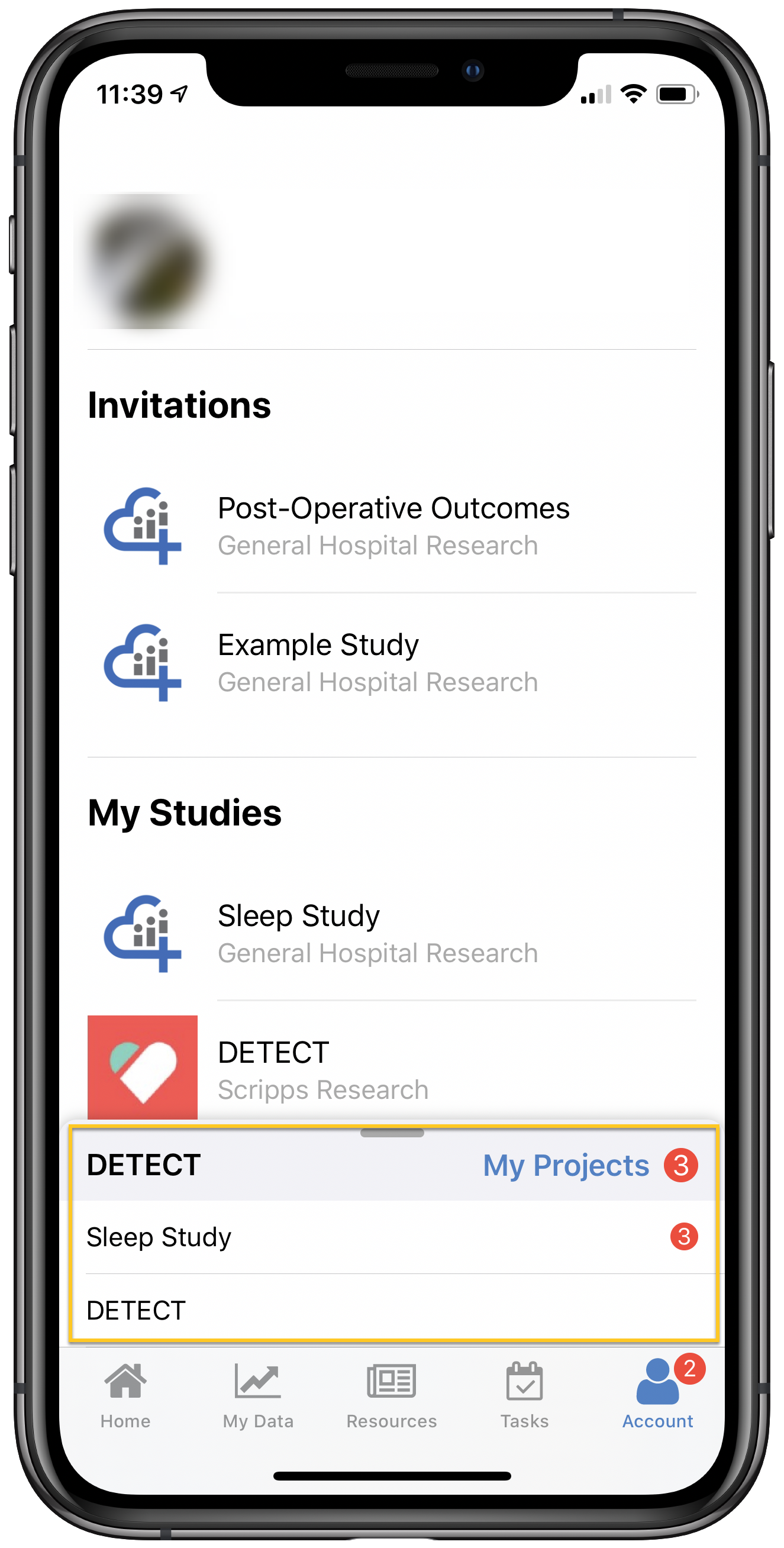 The red badge next to "My Projects" in the project bar shows a count of outstanding tasks in other projects (not including the current one).
Expanding the project bar shows a more detailed breakdown of outstanding tasks in each project. For example, in the screenshot below the participant has three outstanding tasks, and they are all in the "Sleep Study" project.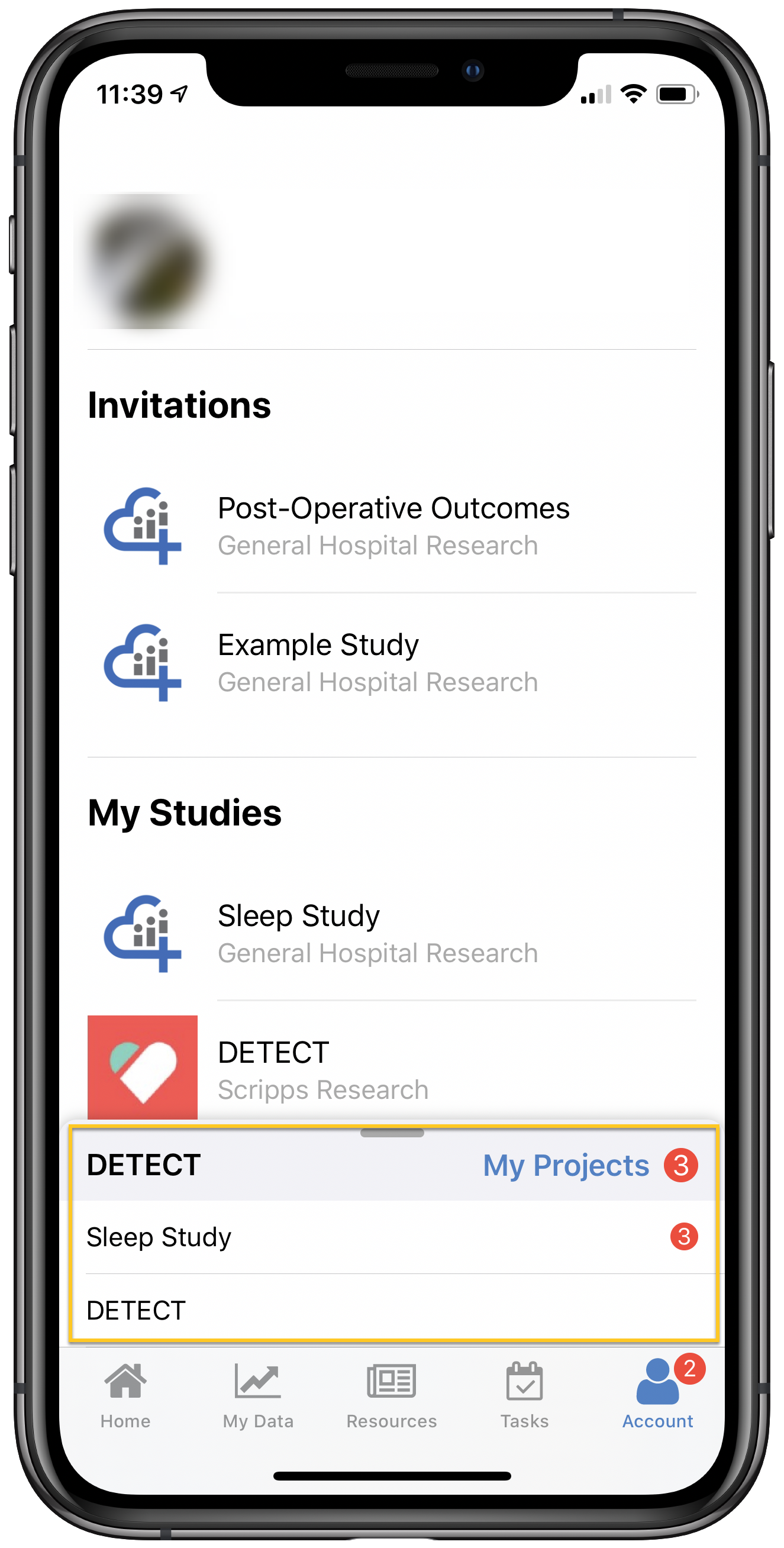 The Account menu includes settings and profile information that apply across projects, and any account alerts are not included in the project-specific task alerts.