You may find the need to copy and delete projects as you test your MyDataHelps projects.
Table of Contents
Copying a Project
If you have developed a project and tested it in a sample population, for example the study coordinators, you may wish to create a copy of the project for deployment to your study's target population. This will allow you to continue to test new features of your project without impacting the participant experience.
To copy a project, navigate to the Home tab of your project and click on the copy button in the top right.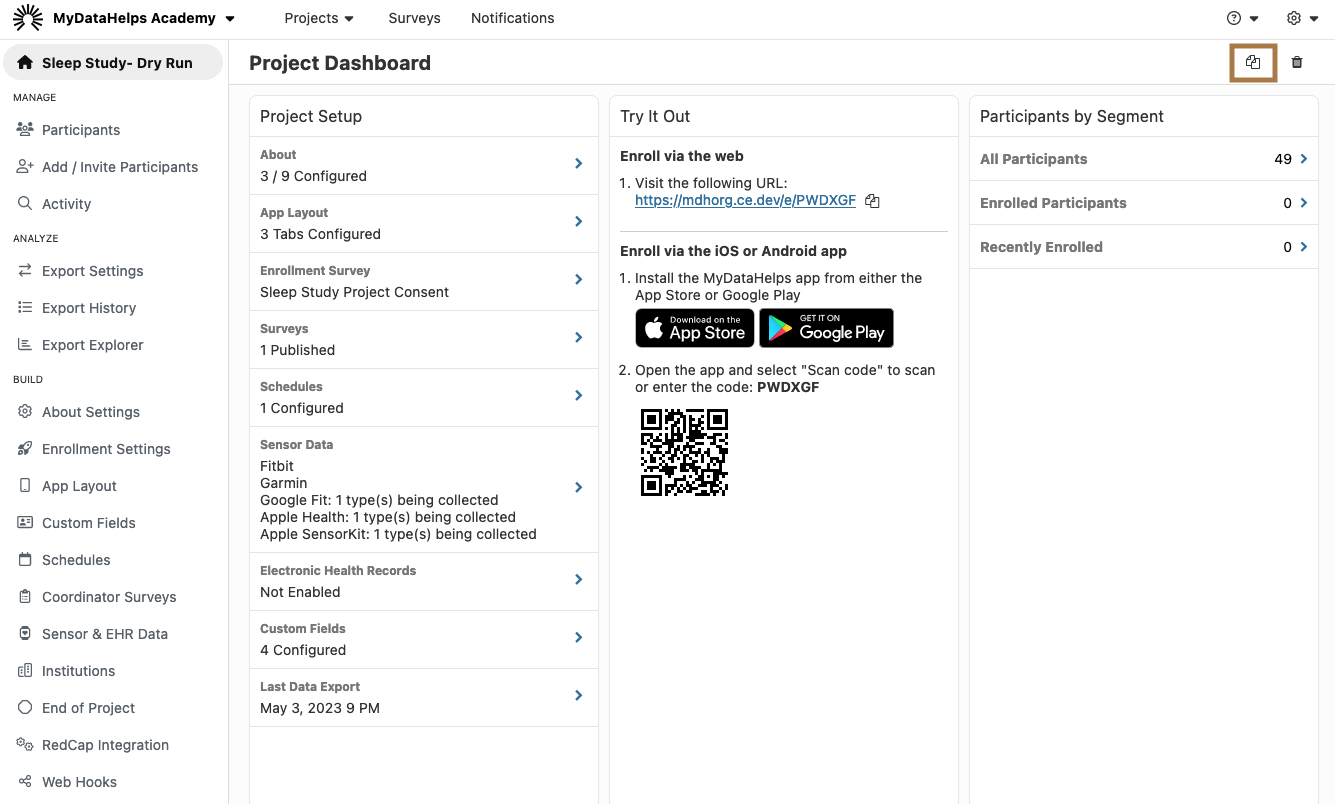 You will be prompted to provide a name for the new project before being allowed to copy. Items that will be copied to the new project include:
General settings
Consent
Custom fields
End of Project settings
Coordinator surveys
Schedule definitions
Segment definitions
Sensor Data settings
This feature will not copy participant data or invitations, enrollment or data export settings, or any CareEvolution-constructed features like custom schedules or dashboard configurations.
Deleting a Project
To delete a project, select the top-right trash icon from the home tab of your project. Please note that this is irreversable. We generally only recommend deleting a project if it was created in error.